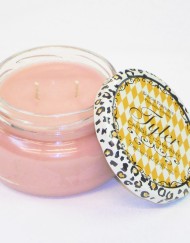 22 oz Jar – Paparazzi
$21.00
Out of stock
Description
The Tyler Candle 22oz Jar has two wicks. It was created to fragrance lofts, great rooms and large offices. They are great for parties and make exceptional gifts.
• Burn time: 110 to 130 hours
Paparazzi – Dedicated to those who admire the glamorous & fabulous through lenses up close & from afar!  Rich musk & leather very masculine conveying true envy!