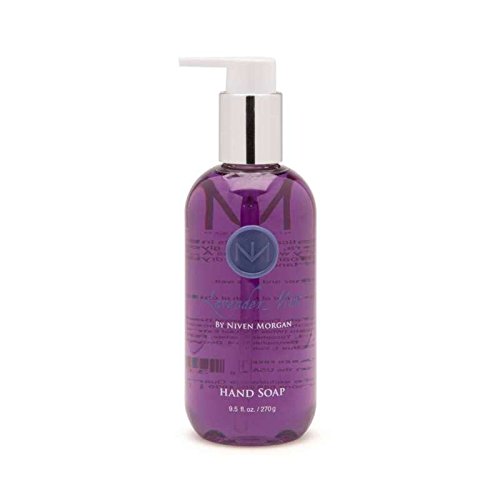 Lavender Mint Hand Soap
$20.00
We blend our sophisticated scents into soothing, moisturizing aloe vera, the purest glycerin and invigorating white tea, then fortify with vitamins A, C and E to create a fragrant, lusciously foaming, non-drying hand soap. Pair with Niven Morgan Hand Lotion and Hand Cream.
1 in stock
Description
Paraben free. 9.5 oz. bottle. Never tested on animals.
The Scent
Invigorate your senses with our Lavender Mint. Relax, breathe and enjoy this unique herbal blend. Fresh, cool mint is blended with lavender, clary sage, and spearmint to evoke an uplifting and aromatic scent.