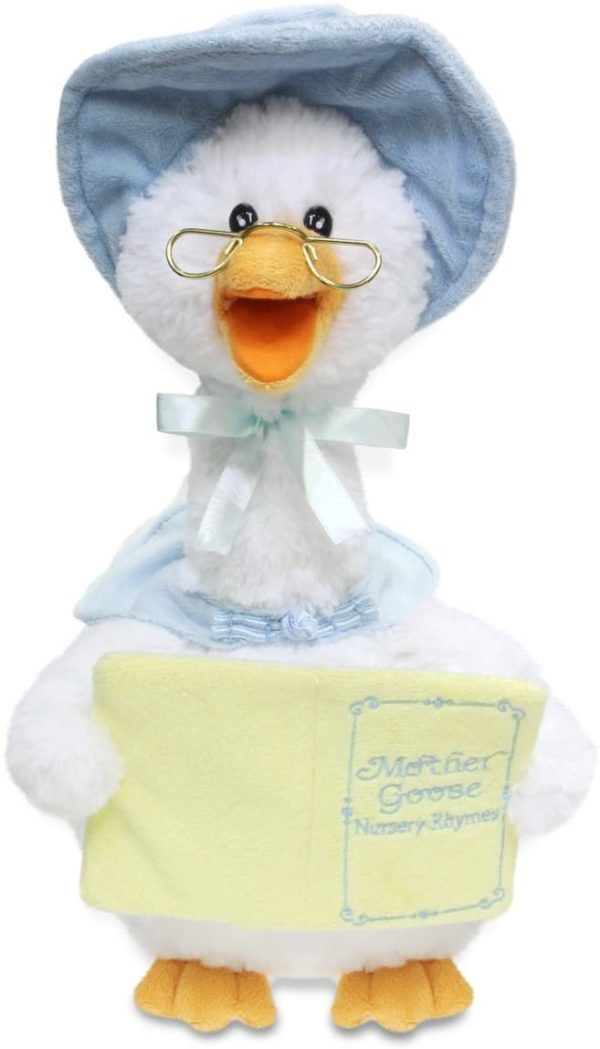 Mother Goose Blue Animated Talking Plush by Cuddle Barn
$36.95
Out of stock
Description
READS 7 CLASSIC NURSERY RHYMES. Your child will love listening to Mother Goose as she holds her book and recites 7 different nursery rhymes including Jack and Jill, Hickory Dickory Dock, Little Bo Peep, Humpty Dumpty, Twinkle Twinkle Little Star, Little Miss Muffet and This Little Piggy.
ANIMATED PLUSH TOY WILL DELIGHT AND ENTERTAIN YOUR CHILD! Mother Goose stands 14" tall and has glasses, hat, shawl and book. Her head turns and her beak moves while she reads nursery rhymes to your child.
BRINGING PLUSH TO LIFE WITH CUDDLE BARN STUFFED ANIMALS. The Animated Cuddle Barn Plush Toys sing, talk, move or light up. These super soft cuddly plush toys are sure to be your child's new favorite toy.
LOOKING FOR AN ADORABLY CUTE GIFT THAT'LL STAND OUT FROM ALL THE REST? Cuddle Barn Plush Toys make great presents for new parents, baby showers, birthdays, daycare, preschool class and more. Everyone will fall in love with these adorable animated plush toys, they'll be a hit with kids, parents, and teachers alike!
BATTERIES INCLUDED FOR INSTANT USE! No one wants to worry about adding batteries when buying a toy for their child or giving one as a gift. The animated Cuddle Barn plush toy animals include batteries so you can let your child enjoy it right away without the wait.