The Cowgirl's Experience
There are some stores you can visit every few months. One quick browse and you can spot what's new, what's on sale and what's been collecting dust. And then there are stores you would go to daily if it were not for fear that the store clerks might think you had nothing better to do with your time than linger over every new shipment and display.
Cowgirls and Lace is one of those stores.
Opened in 1993 as Le Ragge Ruggs and expanded in 1996 as Le Ragge Ruggs and Cowgirls and Lace, this unique store has grown with the community it was established to serve. Drawing customers from throughout Texas, Le Ragge Ruggs and Cowgirls and Lace has become a travel destination for shoppers looking for merchandise reflecting a variety of tastes at great prices and the warmth and personal attention of a staff that knows its business and enjoys working with people.
The heart and soul of the store is Reba Byrd, who used her love of retail and her many years of experience in a variety of retail ventures to establish Le Ragge Ruggs and Cowgirls and Lace. She has nurtured the store with her special touch for fashion and style, her dedication to hard work and the recognition that customer service is the cornerstone upon which a successful store is built.
Reba started in retail as a child in her mother's restaurant. Driving through Dripping Springs on the way to the ranch she owned with her husband, L.T. Byrd a retired attorney, she felt that familiar urge to venture into retail once again and knew that this small but growing community was the perfect place for her to set up shop.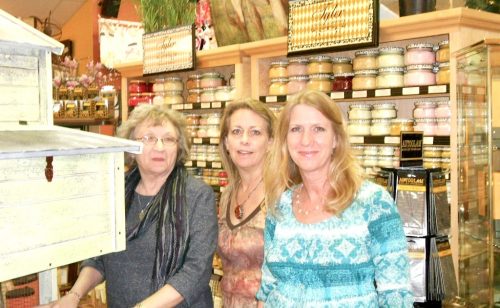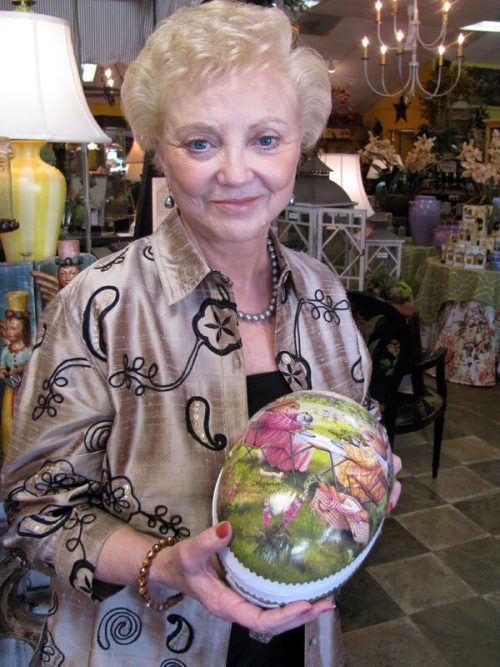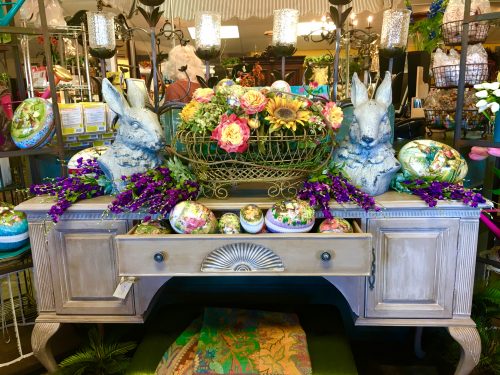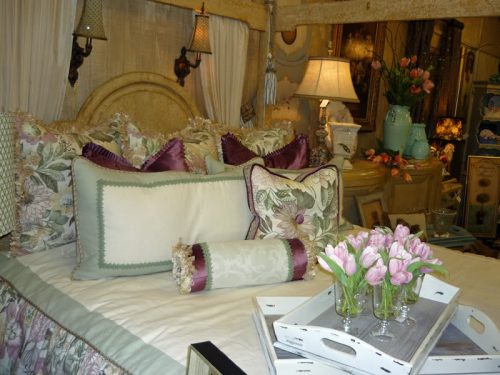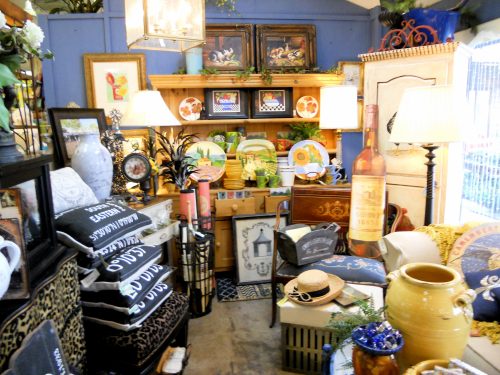 Our History
Beginning with only 1,000 square feet and an antique cash register, Le Ragge Ruggs featured butt rolls and flat goods, remnants from the bedding industry. Butt rolls, in case you wonder, are the ends of a bolt of fabric that are cut off prior to making large items, such as comforters or duvet covers.
Butt rolls are used to make crocheted rugs, hence the name Le Ragge Ruggs.
For a number of years, the store even had regular classes in rug making. The store soon began to expand to include bolt fabric and trim, featuring, as it does today, one of the state's largest inventories of fabric and interior decorating merchandise. Reba has nurtured relationships with fabric manufacturers and dealers throughout the country so that she can offer her customers the most current fabrics and the lowest prices.
In 1996, after receiving numerous requests from local residents tired of having to travel to Austin to shop, Reba expanded her store to include gift items.
The new portion of the store was called Cowgirls and Lace to let the public know that she was now offering more than fabric. Today, Le Ragge Ruggs and Cowgirls and Lace, one store with two names, features a wondrous array of items from body care to toys. The success of Cowgirls and Lace is largely due to Reba's skill at recognizing the needs of her customers and combining that recognition with her talent for foreseeing coming trends while respecting the traditional.
Reba believes a store must be constantly evolving and Le Ragge Ruggs and Cowgirls and Lace is constantly changing to reflect the needs of her customers.
Sometimes she features items for dog and cat lover, sometimes she features items for the garden, but, always, she features the classic gift items. Changing to meet customer needs is one of the reasons Le Ragge Ruggs and Cowgirls and Lace has been so successful over the years. Its newly expanded toy section, featuring classic toys for all ages, has been extremely well received and is expected to be especially popular around Christmas time.
Once the only kid on the block, the store now has competition from a number of other local stores, competition that only increases Reba's determination to maintain Le Ragge Ruggs and Cowgirls and Lace as even more unique and special. Reba wants her customers to enter her store as if they were visiting an old friend.
Le Ragge Ruggs and Cowgirls and Lace offers its customers complete interior decorating services, custom bedding and window treatments and gifts for any occasion.
Le Ragge Ruggs and Cowgirls and Lace looks forward to continuing to offer the community of Dripping Springs and the area of the Texas Hill Country exceptional merchandising and the warmest personal service. Reba Byrd expects nothing less.
Listen to our little jingle, used to describe and express the Cowgirls and Lace shopping experience.