COVID-19 Update (May 2, 2020)
We are open and still continue to ship online orders. If there is something you want that is not online, please call 512-858-4186 and ask.  We will do our best to accommodate you.  In addition, we also have face masks and elastic  supplies for purchase.  See our COVID 19 Face Masks.
Face Mask Requirement:
To protect our customers and employees, we are requiring our staff to wear a mask or face covering that covers the mouth and nose at all times while in the store and requesting that our customers do the same.  This requirement does not apply to children under the age of 2 or to individuals who are unable to wear a mask or face covering due to a medical condition.
The use of a mask or face covering should not be seen as a substitute for social distancing.  Please continue to observe rules regarding appropriate distancing while on the premises.
In addition, our employees are constantly washing their hands and keeping the store as sanitary as possible–wiping down surfaces that are touched such as door handles and counter tops.
We really appreciate your business and thank you for your understanding as we keep the safety of our customers and staff a top priority.
LOCAL PICKUP AVAILABLE
To have a local pickup order, please complete the online order and select "Local Pickup" as the method of delivery.
Curbside pickup will be from 11am to 5pm Monday through Friday.  Once the order is placed, please allow 2 hours for it to be processed.  You will then receive an email that your order is ready for pickup. After you arrive in our parking lot, please call 512-858-2243 and let us know you are here and tell us your order number.
The following zip codes will have the Local Pickup option:
78739, 78703, 78737, 78736, 78738, 78748, 78749, 78745, 78620, 78610, 78676, 78619, 78669, 78636, 78606, 78623, and 78666.  If your zip code is not listed and you want to take advantage of curb side pickup, please give us a call at 512-858-4186 and we will take care of it.
We do not anticipate any disruption or time delays in our inventory supply or shipping times and very much appreciate your order!!
Thank you and be safe out there.
Cowgirls & Lace
Tyler Glamorous Wash, Laundry Detergent
Gift Cards
Give a uniquely special gift by offering a great shopping experience at Cowgirls & Lace store in Dripping Springs, Texas.
Buy Gift Cards Now
Body Care For Women
Cowgirls and Lace has found a few product lines that are fabulous for making you skin feel and look great!
We even have our own moisturizing milkbath, something that every cowgirl would love to have!
Tyler Candle Company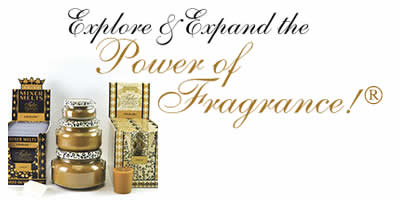 Almost every day, some customer tells us, "they just LOVE Tyler Candles". Whether it is the scented candles or other quality fragrance products that Tyler created, one thing is for sure, people love the smell.
Furniture, Toys, & Fabrics