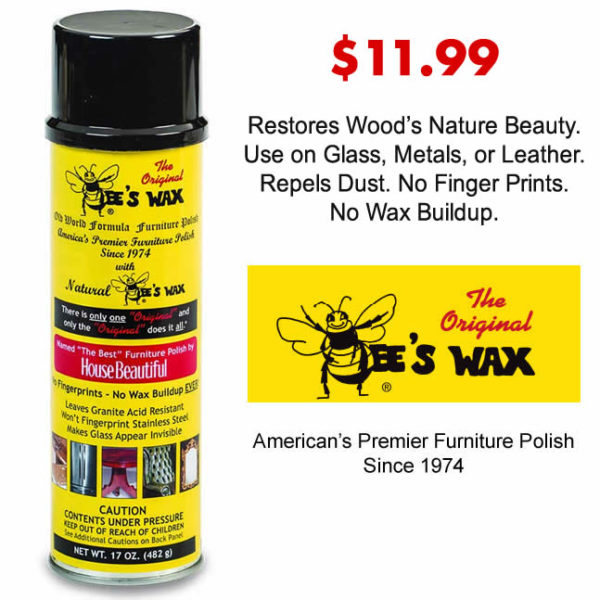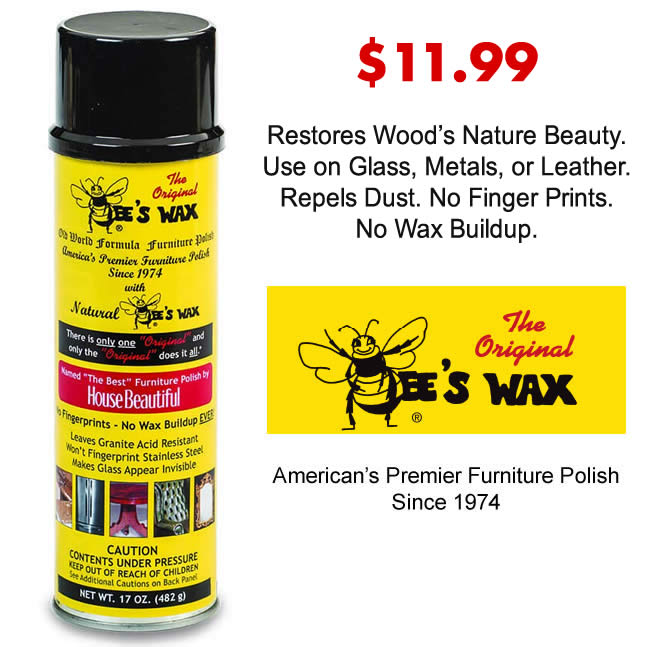 Bee's Wax Polish, Cleaner, Original Old World Formula
$13.99
The Original Bees Wax Furniture Polish.
7 in stock
Description
Bee's Wax Polish, Cleaner
American's Premier Furniture Polish Since 1974, the Original Old World Formula. This polish does it all and can be used on many different surfaces. Restores the natural beauty of wood, prevents dryness, leaves no fingerprints or wax buildup, and requires no buffing. Use it on glass, mirrors, stainless steel, granite, leather, and marble. It is anti-static and helps repels dust. You will be surprised at how well it cleans and makes almost any surface perfect again!! This is the only can you will need under the sink, as it has so many uses. You will love the light lemon scent as well.
The Original Bees Wax polish is extremely easy and fast to apply. It is so simple to spray and wipe/clean! Look at the following Before and After pictures:
BEFORE PICTURE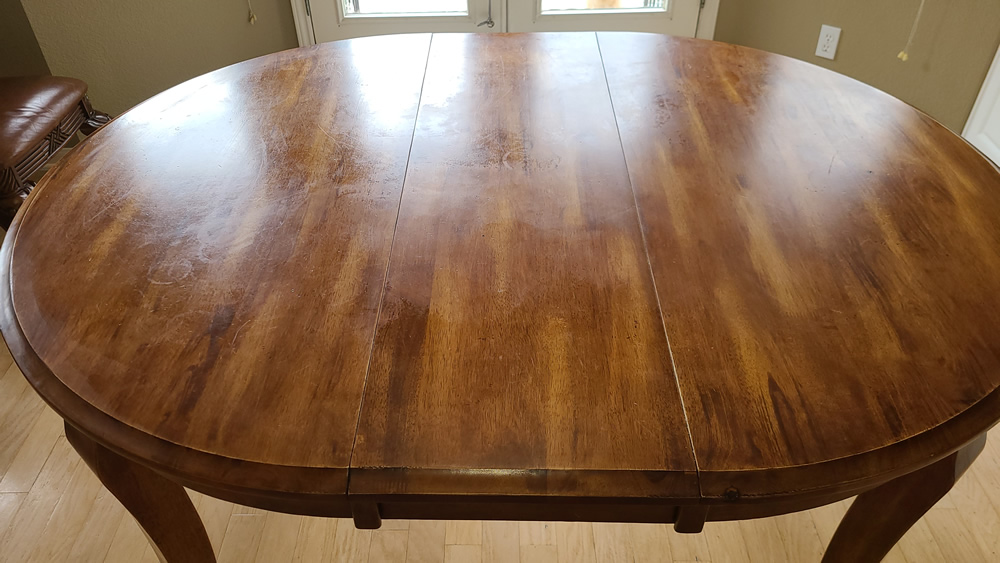 AFTER PICTURE