Chalk paint is the newest secret in today's world of Shabby Chic and modern design and it has taken the DIY world by storm. If you lean more to the softer, low sheen finishes or if you want to have more control with the finish that is best suited to your décor, chalk paint is the way to go. This is a great way to take a tired old furniture piece from drab to fabulous in a very short time.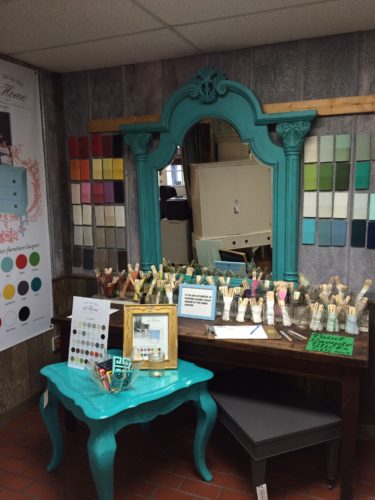 This paint and technique eliminates the need to sand, prime or strip your project and it hides imperfections like water stains and small cracks.
Chalk paint is so easy to work with even a novice can have great results. It can be used indoors or outdoors, on just about any surface, from wood to metal, and matte plastic to terracotta. It can revitalize old furniture, walls, ceilings, and floors with ease. Gorgeous results have never been so simple and straightforward.
Chalk paints are eco-friendly too. They contain low volatile organic compounds (VOCs) and have no odor. Another big draw to this technique is the price and the fact that the wax is easy to use and can be custom tinted to your décor. The color palette is plentiful, but you can also custom mix your own colors. It dries super fast. Completing a piece from start to finish in one afternoon with no worry that the paint will adhere properly is not a problem.
It cleans up with water, making cleaning of brushes much easier, extending the life a lot longer. It also distresses beautifully and adheres to any surface and was made to use on furniture.
There are several different brands out there, all with varied price ranges. They can even be purchased online. So buy some paint, brushes, pull Aunt Sadie's dressing table out of the garage, and have a fun weekend 🙂